Please help us find a home for this week's Mitch's Mutt...she's a sweetheart named Samantha.   Samantha is one of the favorites at the shelter and she truly has a wonderful disposition!  She does well with kids and other dogs but will most likely do best in a home that has had experience with Beagles.   Samantha's favorite activitiy is lounging around the house, but she is a bit overweight and will benefit from regular exercise.    Help us spread the word about Samantha and let's find her a new, loving home as soon as possible!!
---


I don't know if peppermint tea would have helped with that massive traffic jam this morning, but maybe I would have been less stressed about it. It's worth a try, I guess. From Men's Health Magazine, 4 tips to help you get to work on time (or early)

Try these easy tips to shave a couple minutes off your morning routine:

Put your bedroom lamp on a timer
Set the light that is closest to your bed so it turns on when the alarm buzzes. When your eye detects an increased level of light, a signal is sent to the brain's pinal gland. The gland then triggers serotonin, helping you to awaken.

Don't hit the snooze button
While it might be more satisfying to hit snooze and doze back off, there's no use wasting those extra minutes. The short amount of time between snooze alarms isn't enough time to for you to fall into REM sleep—the kind of sleep that actually helps you feel rested, Gerard T. Lombardo, M.D., director of the Sleep Disorders Center at New York Methodist Hospital, told Men's Health. It just makes you more drowsy.

Drink peppermint tea on your way to work
Peppermint tea has about half the caffeine as coffee and has been shown to improve concentration and performance. The scent of peppermint also makes drivers more alert and less anxious, according to a Wheeling Jesuit University study.

Buy a parking pass
The average commuter loses the equivalent of more than 6 days a year circling streets and spots looking for parking, a British poll found. Instead of wasting that time, shell out a few bucks to secure a spot in a lot near your company.
---


This almost takes the sting out of the Lakers beating the Blazers in the playoffs this year....Portland is a WAY more romantic city than L.A.! That's according to this article in Travel & Leisure magazine.

The Most Romantic Cities In America:

1) Honolulu

2) Charleston, South Carolina

3) San Francisco

4) New Orleans

5) Santa Fe, New Mexico

6) San Diego

7) San Antonio

8 ) Las Vegas

9) Miami

10) New York

11) Chicago

12) Seattle

13) Portland



Here's the bottom 3 (LEAST) romantic cities

Cleveland

Atlanta

Los Angeles
---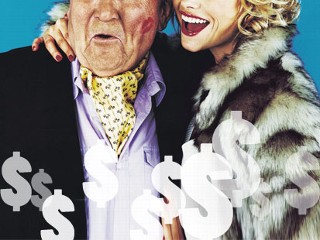 OK....as much as I LOVE my husband...I sometimes tease him by saying that the day he kicks the bucket, I'm hitting the golf course. ;-) Turns out.....that's a good strategy for finding a rich man to marry....according to this article, from Betty Confidential.

Here's an excerpt....click the link above for more!

3. Look For Millionaires Online: Want to hunt for a millionaire from the comfort of your own home? There are plenty of websites dedicated to hooking up wealthy men with eligible women. One of the best is Millionaire Match dot com, where a woman we interviewed met a millionaire she hit it off with on her third try. The site even has features to make sure your potential man is true, like their "Certified Millionaire" status.

4. Hotel Lounges and Pools: Catching a traveling millionaire while he is relaxing grabbing a drink or some sun is a great time to start a conversation with your potential beau. Check out the Four Seasons, a favorite of millionaire locals and travelers in major cities, or find out what the top hotel in your area is, pull yourself up to the bar, order a drink and try to nab a millionaire before he checks out.

Read Sweet Sugar: Behind-the-Scenes at a Sugar Baby Party

5. Pals With Millionaire Men: There is nothing like a personal reference! Do you have a pal who met a great millionaire man and has a relationship that is chugging along? Don't be shy! Ask her to ask him if he has any single friends, and go on a double date. Being brought in by your pal and her man gives you instant credibility.
---


This woman and her daughter were kicked out of Disneyland Paris because she "looked too much like a princess" and they thought it would confuse kids. Ooooohh kaaaayyy.......first of all, she looks nothing like a princess....she looks like a woman in an old wedding dress....and if she wants to be the person that bored people in line make fun of, then whatever.....we need those people to amuse us when we have nothing else to do, right? ;-) Second....have you seen theoutfits they DO allow people to wear in Disneyland? I'm just saying that if they have a wedding dress rule, they should also have a spandex bike short rule. Third.....would you want to wear a wedding dress all day in Disneyland? If they would have let her be, she would have quickly tired of lugging all that material around and trying to cram it into the tiny cars for the rides. She would have been back at the hotel to change in an hour or two. That's my opinion, anyway....what do you think?
---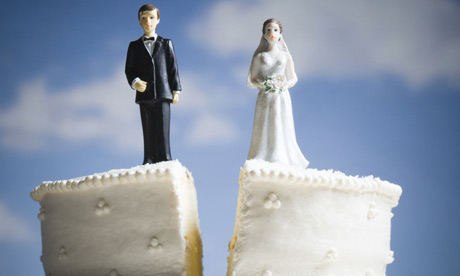 According to this article in Cosmo, you can tell if a couple is going to make it by watching them closely while they are planning their wedding. One of the big red flags is if the bride refuses to let the groom choose the wedding cake! According to an expert wedding planner, the groom should be responsible for at least one part of the wedding. A bride that refuses to let him do anything is too controlling and selfish for the marriage to work. Here's an excerpt:



It's true: Brides are almost always more interested in the minutiae of wedding planning than grooms are. But when I encounter a woman who refuses to relinquish any control to her fiancé, it doesn't bode well. I can think of a few instances in which the woman ruled the event with an iron fist and the couple ended up in divorce court a few years later. Basically, they weren't able to make decisions together.

On the flip side, it's a positive sign when a bride takes the time to understand which part of the wedding is most important to her groom and then gives him full say in that area. A couple I worked with years ago — who happen to still be very happily married — serves as an example. He couldn't have cared less about the flowers, color palette, and hors d'oeuvres, but he was completely obsessed with the cake. When it came time for the tasting, the bride said, "Let's get whatever you want." Whether it's the cake, the photographer, the open bar, whatever, a bride who lets her almost-hubby have some say proves she's empathetic, and a guy who wants his taste to count shows he's not aloof — both necessary traits for the relationship to pan out

Do you agree? I let my husband choose our wedding cake because he cared more about it than I did. I also let him pay for it. ;-)

Other red flags to look for include:

The Groom Lets His Mom Call the Shots

The Bride Blows Half the Budget on Her Dress

The Bride Freaks Over the Groom's Bachelor Party

The Bride and Groom Fight in Front of The Wedding Planner
---


I'll never forget the first (and only) time I visited a nude beach. I was new here.....just moved up from California. Having grown up in a beach town, I missed the beach soooo much more that I thought I would. My friends took me to a beach (can't remember the name) on the Columbia and we went for a long walk.....a really long walk.....and somehow, we missed the clothing optional sign....but we certainly could not miss the guy who had opted for no clothes that day! Being caught by surprise, I'm sure we broke the important "no gawking" rule...but did you know there are other rules of etiquette when visiting a nude beach? If you're planning a trip to Rooster Rock or Sauvie Island once the weather warms up....read & learn!

Leave your dog HOME! Dogs like to sniff strangers. Enough said.

Gawking is impolite. If you want to go to the nudist beach for a thrill, do everyone a favor and buy a magazine instead.

Ask for people's consent before taking their photograph nude.

If you're sunbathing nude in a secluded area, leave a bathing suit on a rock to let others know they are approaching an unclothed person. If you're uncomfortable having your suit out of reach, bring a spare.

On a wide open beach, position yourself in the open so you can see people coming and put something on before they get there if you need to.

Get dressed before you leave the nudist beach.

Be friendly, but respect others' rights to privacy.

Avoid sexual activity. It's illegal and offensive.

Advances of an unwelcome or unwanted nature are not acceptable anywhere, and especially at a nudist beach.

Be Prepared. Sometimes, the nudist beach doesn't have any amenities. Bring water, food, towel, sunscreen and anything else you need.

Keep the nudist beach clean. If you carried it in, carry it back out.
---


According to a professional face reader (btw...doesn't that sound like a fun job?) YOU might not be on the career path that best suits you.....and all you need to do to find out, is look in the mirror. Check out this article below:

SAN DIEGO (Wireless Flash - FlashNews) – In today's tough job market, people can find their true calling by examining their own face.
Face reader Barbara Roberts, author of Face Reading: How To Read Anyone At A Glance (Roberts), says certain facial features make people adept at certain jobs.

Someone with close-set eyes, a narrow nose bridge, or a tall, wide forehead would do well in a computer/tech career.

Those with a widow's peak or large ears would be highly successful in a music career.

Roberts says people meant to be interior designers or artists often have long, thin ears or fine hair.

Teachers, counselors, or anyone in communications usually have a rounded hairline, meaning they're great with people.

A ball on the tip of their nose means they're the "center of all news" and people often come to them with gossip.

Finally, those with thick hair and thick eyebrows – representing "physical endurance" – are destined for outdoor jobs.
---


So your sweetie was "working late" and you want to know if he's telling you the truth? According to a "Human Lie Detector", it's easy to catch someone in a lie, because their body subconsciously gives them away!

Here's the list of things to watch for:

A change in the voice's pitch.

A change in the rate of speech.

A sudden increase in the number of "ums" and "ahs."

A change in eye contact. Normally, one makes eye contact one-quarter to one-half of the time. If suddenly, at the convenient moment to lie, he's staring at you or looking away, beware.

Turning his body away from you, even if just slightly. (Or placing objects in front of self in order to create a barrier of sorts – this could be paper, coffee cups, sugar dispensers, etc.)

Suddenly being able to see the white on the top and bottom of a person's eyes, not just the sides.

A hand reaching, even if momentarily, to cover part of the face, especially the mouth.

Nervous movement of feet or legs.
---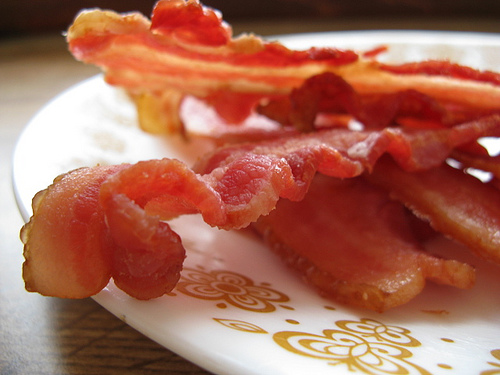 WooHoooo!!! Eating bacon makes your baby smarter!!! That almost makes up for the no caffeine, no sushi rules. ;-) Sadly, eating bacon does not make US smarter....but maybe the world of science will keep working on that one. ;-)

If you're curious about how it all works, check out the article below (from the UK Daily Mail newspaper)


Bacon and eggs could help pregnant women boost their baby's intelligence



Women are usually given a list of foods to avoid during pregnancy and it is well documented that a pregnant woman's diet can affect her unborn baby.

Scientists have found that eating a plate of bacon and eggs could help pregnant women boost the intelligence of their unborn child
But the new study suggests that a chemical in pork products and eggs can help the baby's growing brain to develop.
Scientists at the University of North Carolina have discovered that the micronutrient, called choline, is vital in helping babies in the womb develop parts of their brains linked to memory and recall.

In a study of the effects of choline on the brains of baby mice, those fed small doses of choline while in the womb had genetic differences to those given large amounts.

Dr Gerald Weissmann, editor-in-chief of the Federation of American Societies for Experimental Biology journal, which published the research told The Telegraph: 'We may never be able to call bacon a health food with a straight face, but [similar studies] are already making us rethink what we consider healthy and unhealthy.'

Other foods that contain a high level of the nutrient include liver, milk, chicken and nuts.

Previous studies have suggested that large doses of choline could help protect against heart problems
---
Mitch Elliott
May 17
I am at Lexi Dog on 6100 SW Macadam Ave. Portland, OR 97239 (503-327-8219).Im Chico, a handsome lil hot rod looking to put your heart in overdrive. You may have heard that I traveled quite a distance to arrive here at the Oregon Humane Society;...
Cruze
May 17
Click the EMAIL LINK ABOVE to send me video links to your favorite LOCAL tv commercials - the cheesier the better -Cruze Ryan Lee Chiropractic Arlen's Transmission - EPIC
Sheryl Stewart
May 16
According to a recent article, the real reason some people are "unlucky in love" is NOT because they aren't doing the right things on a date......they are simply picking the WRONG people to focus their romantic attention on. How do you...
Sheryl Stewart
May 16
Great way to help the less fortunate, while showing A&F's CEO that he DOES NOT get to decide who wears his clothes. Who's doing this?